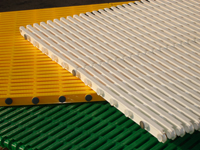 Welcome to the world of Daybreak Advance Plastic Solutions Division. Daybreak has focused on manufacturing and designing of products based on application and industry. The company has identified "Corrosion Resistance" as its core area of action. Lot of research and development on the subject has resulted in the development of the products, which will play significant role inconstant fighting going on against Corrosion. Steel insert injection molded chemical hardware is one such product. The design of chemical hardware is unique, using strength of steel & corrosion resistance polymer. With the help of insert molding technology, Daybreak has evolved new combination of material to fight corrosion.
What is Insert Molding Technology?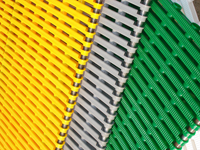 The new molding technique perfected by Daybreak involves molding of polymers on steel, rendering steel insert protected by polymer. Insert molding ensures perfect bonding between steel (mother surface) & polymer, resulting in development of combinated MOC. Big difference exists between lined & injection molded articles. Lined articles are prone to frequent & early failure as there are chances of air gaps between two surfaces.
Today chemical hardwars are accepted as standard fasteners and are used extensively throughout industry. They are lighter, non-corrosive, non-conductive, non-magnetic, non-toxic, and although not as strong. These unique properties mean that they outlast their counter parts (Steel, Plastics or Glass)
What is CORR-RES GRATE?
CORR-RES GRATE steel reinforced injection molded PP grating is a strong mesh grating panel supported by specialized steel bars. The CORR-RES grating offers 100% resistance to corrosion & chemical attack. The support steel bars are totally insulated from corrosion by providing PP cover.
CORR-RES GRATE is significantly lighter in weight than metallic gratings and provides long, virtually maintenance-free performance. A higher safety factor is achieved by providing steel bars. Bidirectional Load Bearing capacity of CORR-RES GRATE is 1000 kg / m2.
CORR-RES GRATE has many advantages as the panels are expandable to any shape and size. The panels feature a concave non-slip walking surface.
Advantages
Corrosion Resistant
Low in Maintenance
Lightweight
Easy to install
Uniform in Appearance
Skid Resistance Surface
Easy to Assemble
Impact Resistant
Low in Conductivity
Bidirectional Load Bearing
Cost Effective
Fire retardant material available on request
Applications