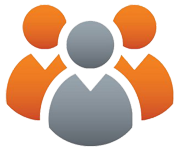 Welcome to the world of Daybreak Liquid Engineering Solutions Division. Daybreak has focused on development of innovative solution for liquid engineering. Daybreak defined the term "Liquid Engineering" looking at the complex engineering involved in handling corrosive, difficult & hazardous Liquid.
Daybreak provide many solutions depends on the applications. Daybreak Group Of Companies maintain effective product base supported by design & manufacturing facilities.
Daybreak also offers range of solution & product manufactured by competitive companies to complete the package of Liquid Engineering solution.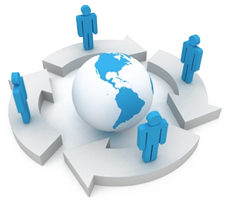 Daybreak employs / contracts almost 200 personnel in various multi-location manufacturing facilities in India.
Daybreak is also acting as an umbrella organization engaged in exports of the products manufactured by various group companies.
Round the clock and all over India, Daybreak's staff is available to resolve customer's problems. Our Engineers have great experience and technical knowledge of mechanical seals, support system and rotating equipments, which enables them to quickly point out the root cause accurately.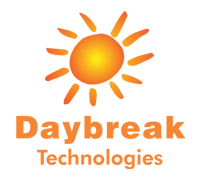 Daybreak Technologies has been promoted by team of young technocrats having more than twenty years of experience in the field of rotary equipments.
Daybreak Technologies can help you reduce the cost of plant ownership through enhanced sealing reliability and reduced maintenance, comprehensive technical services and lower transaction costs. As a pioneer in developing application based tailor made solutions, Daybreak can offer various different commercial agreements where ARC on maintenance and supply of various seals and spares existing in your plant can be designed as per your need.
Daybreak Technologies has been promoted by team of young technocrates having more than twenty years of experience in the field of rotary equipments.
"Daybreak" started the manufacturing of mechanical seals in the year 1999 and have the ultra modern manufacturing facilities. All the manufacturintg operations are carried out in-house including machine shop, grinding & lapping facilities of silicon carbide, tungsten carbide, ceramic, carbon etc. A well laid down lapping and testing facilities are in place. "daybreak" ensures total quality philosophy in its products. Large shaft diameter mechanical seals are tested under running trials at simulated operating conditions. Major international standards are followed such as is, din & api.
"Daybreak" commands lot of respect among its indian & foreign buyers for its quality and timely deliveries. All the critical seal face raw materials are imported from europe and usa. "Daybreak" is holding reasonable level of inventories of these raw materials to meet the emergency delivery schedules of its customers.
Apart from offering mechanical seals as a proprietory designs under the brand name of "Daybreak", the company is capable of offering customized seals as per the design & dimensions of international brands such as durametallic, crane, burgmann, sealol etc so as to have complete interchangeability. We, at "Daybreak" offer, excellent after sales service with installation services during project implementation stage and also impart training to maintanance staff.
Our "design & application engineering cell" studies the customer requirements based on the inputs made available to us and the vast data base on behaviour of the fluids to arrive at the right selection of design and seal face combination suitable for a particular application prior to the final recommendations.
"Daybreak" diversified its activities in 1990 and started the manufacturing unit for "ceramic corrossion resistant" pumps and investment cast centrifugal pumps.
"Daybreak" ceramic pumps are suitable for highly corrossive and hazardous fluid handling. These pumps are non-metallic but having the strength of metal. It can handle liquids containing slurry particles due to excellent abrasion resistance properties. These pumps can handle liquids upto 150 °c.
"Daybreak" investment cast canned motor pumps are offered in ss316, 316l, alloy-20 & hastalloy material of construction. Due to investment castings with the help of wax moulds, the surface finish of casing, impeller, back plate is very smooth as if they are machined.
"Daybreak" has four manufacturing units located in the vicinity of mumbai; with a full fledge unit in gujarat for pumps and three branch offices at hyderabad, chennai and baroda. The company's head office is located at mumbai.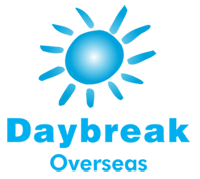 Daybreak Overseas is a partnership firm floated by two partners – Mr Uday Sanghavi and Mr Arun Agharkar.
This entity has been expressly set up to export equipment to our various clients located outside India, to give them the benefit of reasonable prices and high technical competence that are the hallmark of Indian scenario.
Mr Uday Sanghavi, who is a mechanical engineer, is already established in manufacturing and supplying of mechanical seals, ceramic pumps, PVDF nut bolts, PP gratings ( with steel inserts ), PVDF agitators, etc. These products are supplied from an entity called Daybreak Technologies . Daybreak Technologies now have an established clientele in countries like Thailand, Indonesia, Singapore, Egypt and some middle east countries. Their key area is mechanical seals which compete with several international brands and have successfully substituted renowned brands by their own equally comptent products.
Mr Arun Agharkar, a chemical engineer form Indian Institute of Technology, Bombay, has 38 years of industrial experience. 26 of these have been in the projects department of Pidilite Industries Ltd., who are a leading manufacturer of brand adhesives, specialty chemicals, construction chemicals, organic pigments, polymer emulsions and a variety of consumer products. As a project manager he has executed a large number of projects in these areas. During the course of this activity he has handled the procurement of a wide variety of equipment like pressure vessels, process equipment like reactors, storage tanks, heat exchangers, pumps, filtration equipment, drying equipment, size reduction equipment, blending equipment, utility equipment like boilers, water treatment plants, refrigeration plants, ice plants, cooling towers, equipment for effluent treatment plants, air compressors, vacuum pumps, etc.
With this kind of background of both the partners, Daybreak Overseas is well equipped to competently handle various enquiries that will come their way. We have tied up with several fabrication companies who have complete facitlities for the manufacturing of a wide range of equipment. They have the required qualification like ISO certification, U stamp, etc. Hence our clients can rest assured that their enquiries are in safe hands.
The new entity aims to provide following services –
a) Project consultancy for setting up chemical engineering projects.
b) Procurement consultancy for our esteemed overseas clients. India which has developed a huge manufacturing base, provides an excellent source of process equipment, utility equipment, piping, instrument, valves, and many other items used in a chemical plant, that are not only technically excellent, but also are economical. Daybreak Overseas, with the experience and knowledge of its partners, is in a position to tap the right sources to fulfill your needs.
Fabricated equipment like tanks, reactors, agitator vessels, heat exchangers, etc of different MOCs.
Filtration equipment..
Dryers ( tray dryers, rotary vacuum dryers, flash dryers, and several other varieties )
Mixing equipement( for normal liquids, high viscosity materials, solids )
Size reduction equipment.
Pumps of different kinds.
Utility equipment.
Piping items.
Valves.
Instruments (process control as well as measuring instruments ) Etc.
The list could be more and more detailed.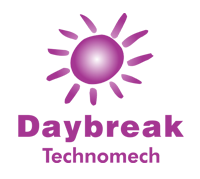 This company represents German companies manufacturing specialised equipments.
Daybreak have trading section where we deal in highly specialized rotating pumps. We are a channel partner with SEEPEX, Germany.
SEEPEX is Germany based company having head quarters in Bottrop, Germany. SEEPEX have subsidiaries / manufacturing bases in many countries like UK, France, Denmark, Malaysia, USA, China, Japan India, Italy, Australia, Russia.
SEEPEX have range progressive cavity pumps that are used for low-pulsation delivery of low to highly-viscous, aggressive and abrasive media in the chemical, food, paper, petroleum and gas as well as environmental engineering and numerous other industries.
Services offered by Daybreak Technomech –
Original SEEPEX spare parts, with the best possible delivery characteristics through precise shaping, Optimized levels of effectiveness, Enhanced resistance to abrasion, Increased durability of the pump elements
Extended warranty periods in dependence on the service level
Application consulting
Global and fastest possible service support at the installation point
Shortest possible delivery times for spare parts through global stockpiling of pump components.