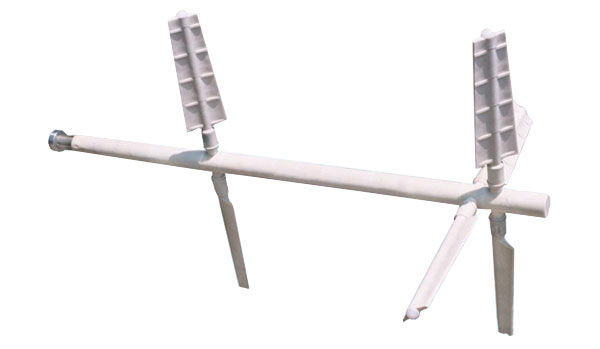 DAYBREAK has long been well known for its capabilities in the manufacture of equipment for the use in extremely corrosive conditions. The company has gained a reputation for the solution of difficult problems in this area. DAYBREAK is in the favor of using the latest high performance materials coupled with unique manufacturing techniques perfected in it's own workshops. Steel reinforced injection molded fluoropolymer agitator is one such product.
Difference between injection molded surface and lined surface
The Unique combination insert molding of polymer and steel provides perfect bonding between steel and fluoropolymer in the process common problems like air gaps, bulging observed in lined surfaces are totally avoided. The end product is joint-less combination of steel and polymer.
General characteristics
The corr-mix range result of many years of expertise in the design and construction of equipments used to fight corrosion.
Sealing
Gland Packing
Single and double mechanical seals
Capacity
Operating conditions
Tempreture upto 125C
Pressure with vacuum
Viscosity up to 1000 Pas
Construction Materials
Mother surface: Mild steel and stainless steel
Coating: PVDF (Polyvinylidene Fluoride)
PP (Polypropylene)
GFPP (Glass Filled Polypropylene)
Applications
Chlorination (Resistance to HCL H2SO4 and other acids)
Fermentation (Sugar derivatives, amino acids, antibiotic, polypeptides…)
Fine chemicals (synthesis of active ingredients)
Reaction of ozonization, oxidation, sulfonation